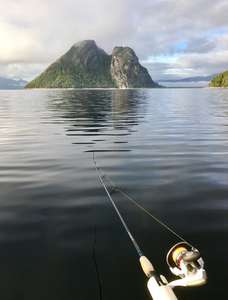 We want your best Tasmanian trout fishing photos. Entries for the Tasmanian Trout Fishing Photography Competition 2018-19 will be accepted up until 5pm on Tuesday 30 April 2019. In particular we are looking for photos of families, kids, female anglers, scenery shots and of course trout.
There are cash and gear prizes on offer - 1st Place: $500, 2nd Place: 1 x pair Neoprene waders (Fly 'n Dry), 3rd Place: 10 x Lures (Hueys Lures) 4th place 10 x Lures (Huey Lures) .
Entry is free. Conditions apply - see entry form
You can submit up to 6 images with maximum size 5 MB each.
Images will be showcased and the winner announced at Trout Weekend 2019.
Download the Entry Form, fill it out, press the submit button, attach your photos and email it all to us at This email address is being protected from spambots. You need JavaScript enabled to view it..